Background.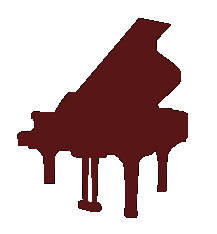 I have studied piano and voice all my life - that's over 25 years now! I have had formal piano and singing lessons since I was a child and the joy that music has brought me has prompted me in my chosen profession as a music teacher. My aim is to share my love of music with as many people as possible, in the hope that it will enrich lives the way it has mine.
I studied a Bachelor's Degree in Contemporary Music for three years at Southern Cross University in Lismore, where I was tutored and mentored by some of the most renowned jazz musicians in Australia. I am currently preparing for an Associate Diploma of Music (A.Mus) in classical piano. My musical education has included all styles of music, from classical to jazz and contemporary.
I have a thorough knowledge of practise and performance techniques, musicianship and theory. I use a variety of teaching approaches which will allow you to develop at your own pace, in a relaxing and non-threatening learning environment. I tailor each student's program to suit their individual learning style and musical preferences, with a focus on fun and enjoyment.